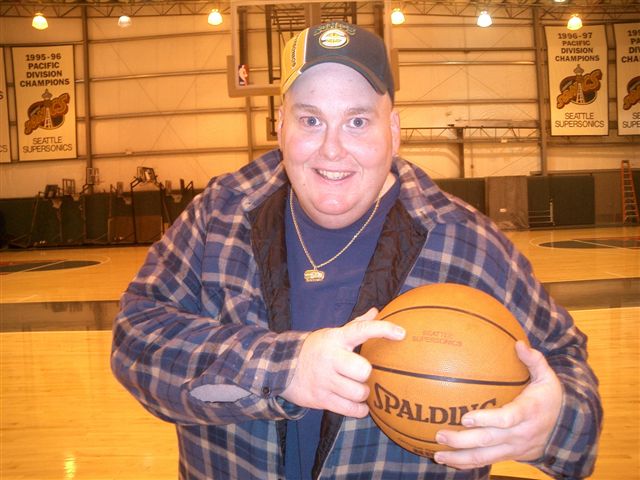 Big Lo at the Sonics training facility,Go Sonics
On this site I'll include everything I know about my favorite Seattle teams.The little things not everybody gets to see unless their loyalty is above and beyond the normal everyday fans.I go a lot further, I'm at the airport everytime the teams leave and come back,so I see a lot more than your average fan.
HOW 'BOUT THOSE SUPERSONICS
1st place in the Northwest division.Nobody
believed me but I felt with nobody thinking they would be in the race they could be a backdoor team.GO SONICS !!!