Bruce Bowen is very cool...
He's a great guy and good with fans.Thank You Bruce!!!
Big Lo and Juwan Howard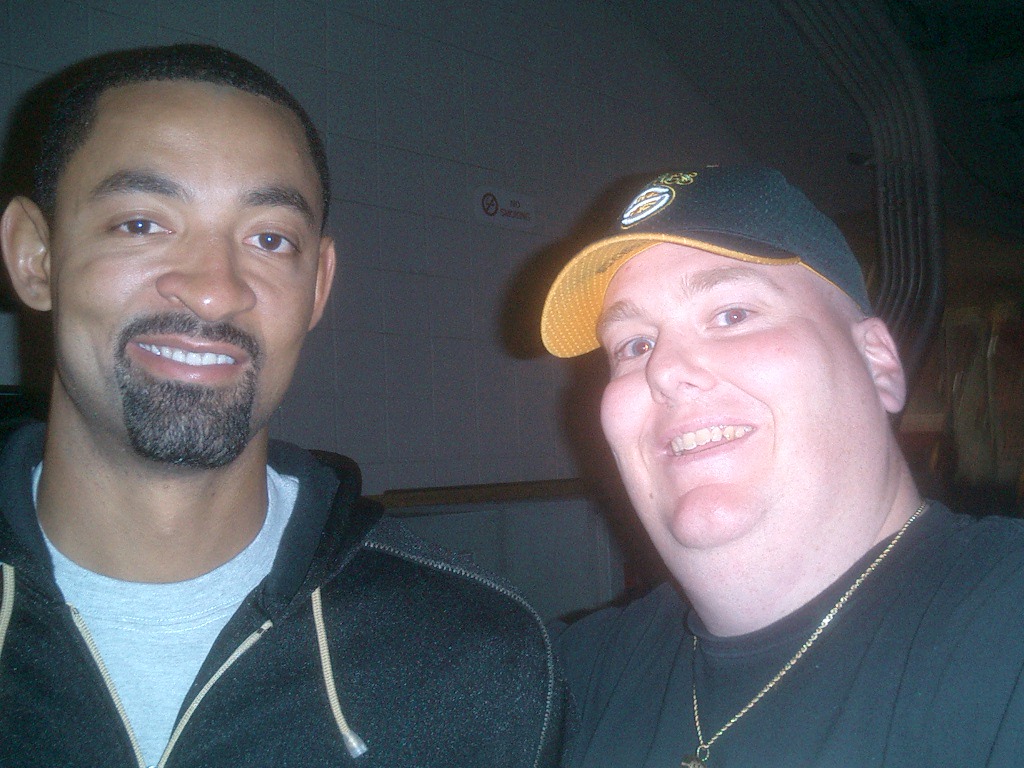 He's really cool and YES he still LOVES McDonalds french fries.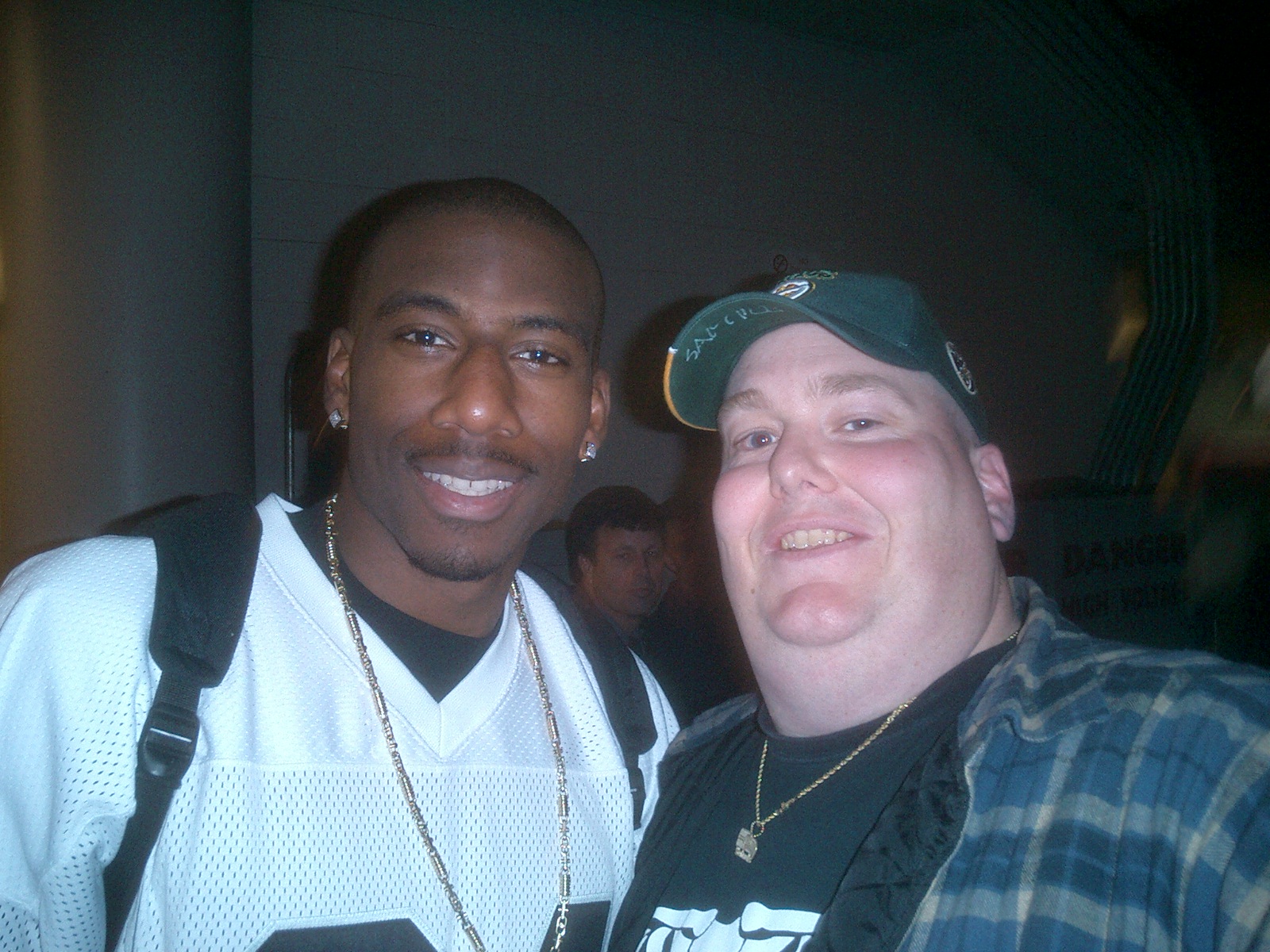 Amare Stoudemire is AWESOME !!! Thanks Amare for taking the time to sign the jerseys. You are truly a GREAT player on and off the court...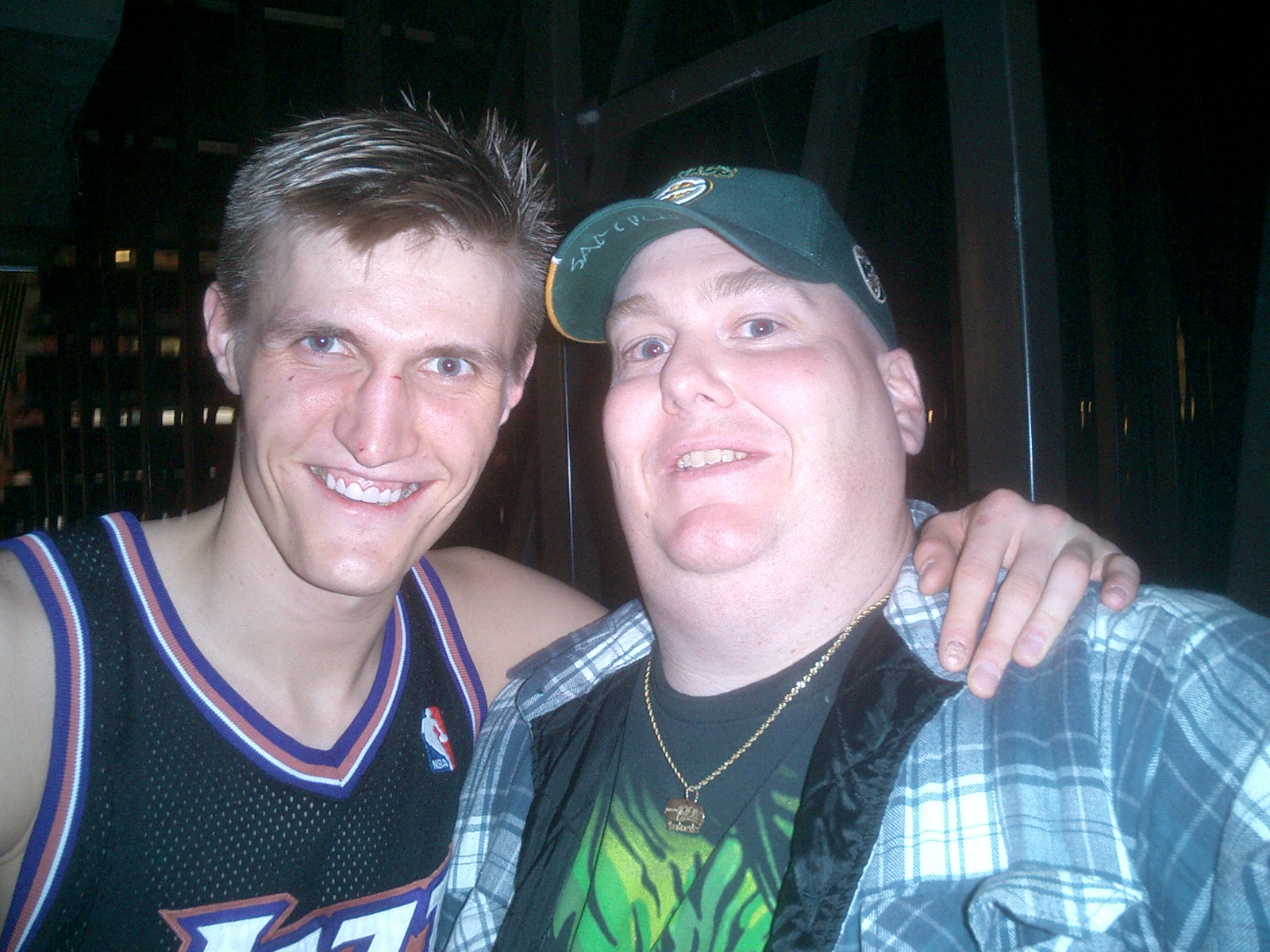 Big Lo and Andrei Kirilenko after Sonics and Jazz Game. This guy can play some ball and he's cool!!!
We've had a couple (O.K. a few ) rough games lately. But being a loyal fan,you've got to stay true to your team,or you ARE no fan!!!!! GO SONICS.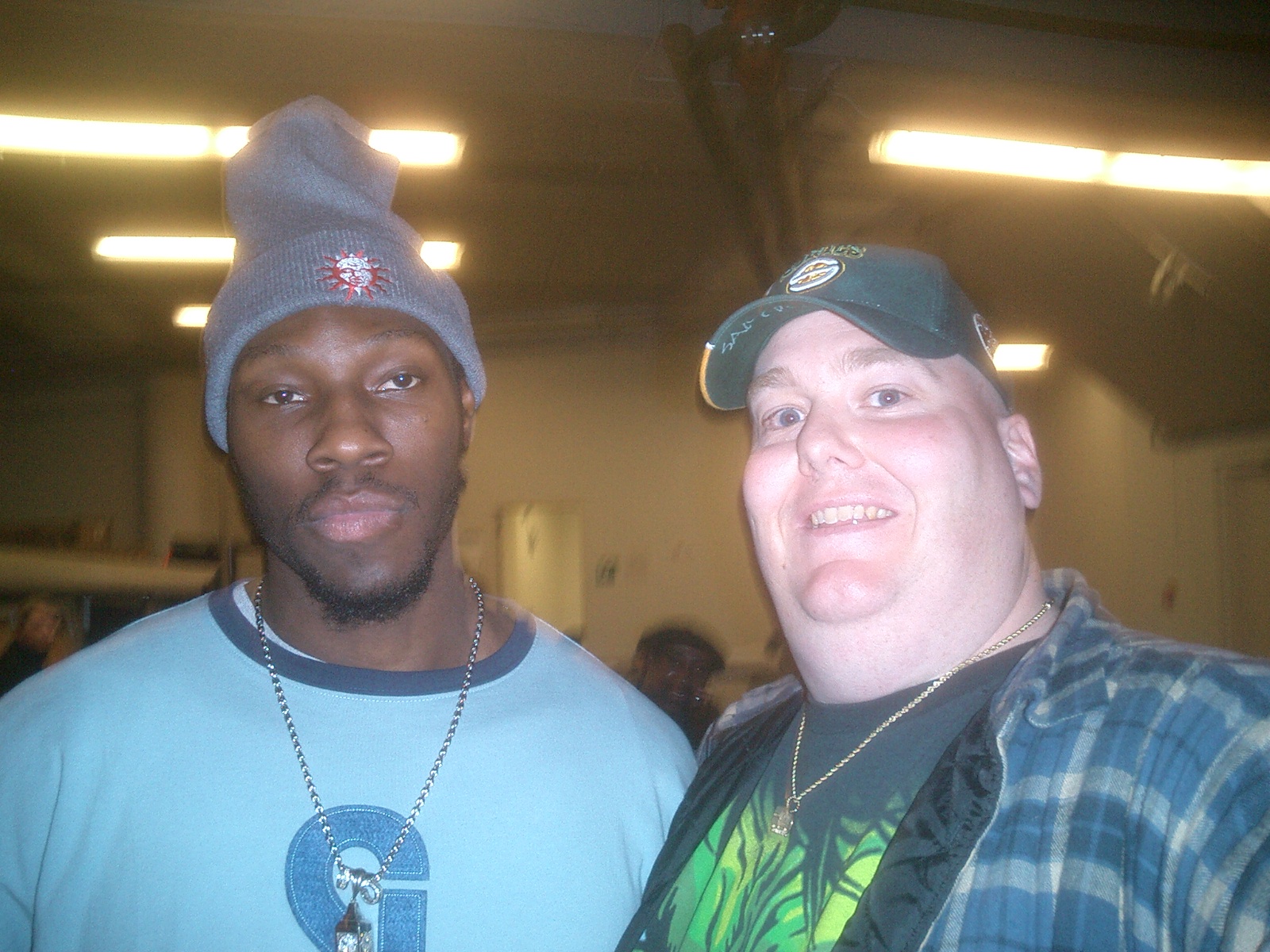 Big Lo and Ben Wallace after Sonics and Pistons game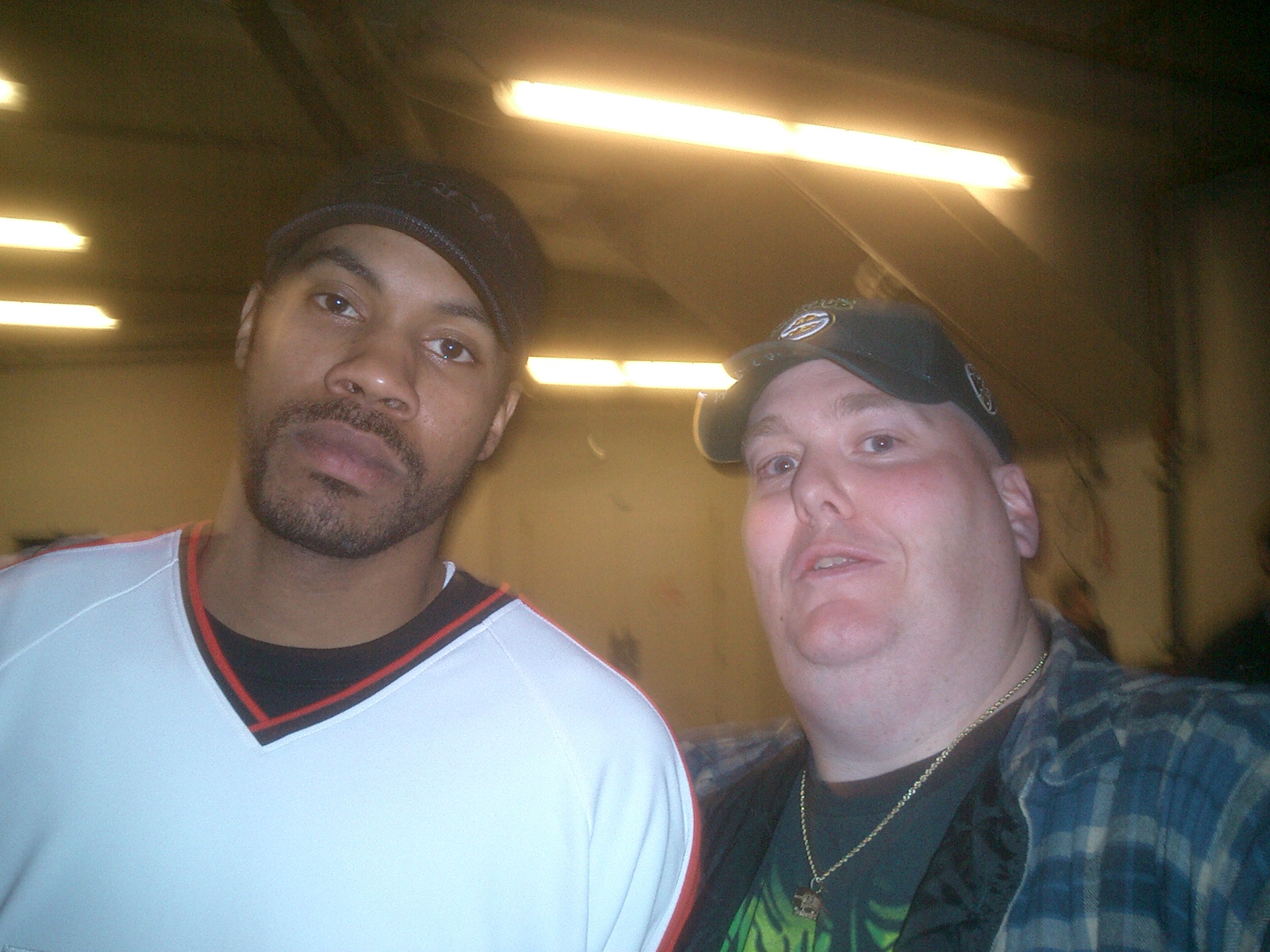 Hey Rasheed SMILE !!! He was actually pretty cool. He signed 3 things for me.
Ben Wallace is a cool cat,good signer and a funny guy he and Rasheed were hamming it up after the game