On this page I'll include links to related sites. If you notice any broken links, let me know. Also let me know about your own favorite sites!

For example, I might include a link to the team's official home page: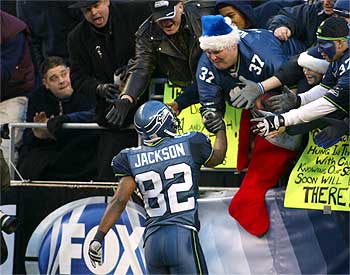 Darrell Jackson handing me Big Lo the touchdown ball. Thanks D-Jack!!!
Or I might include a link to another team of which I'm a fan: