CONGRATULATIONS SEATTLE STORM 2004 WNBA CHAMPIONS!!! You Girls Are Awesome...Thanks for the ride.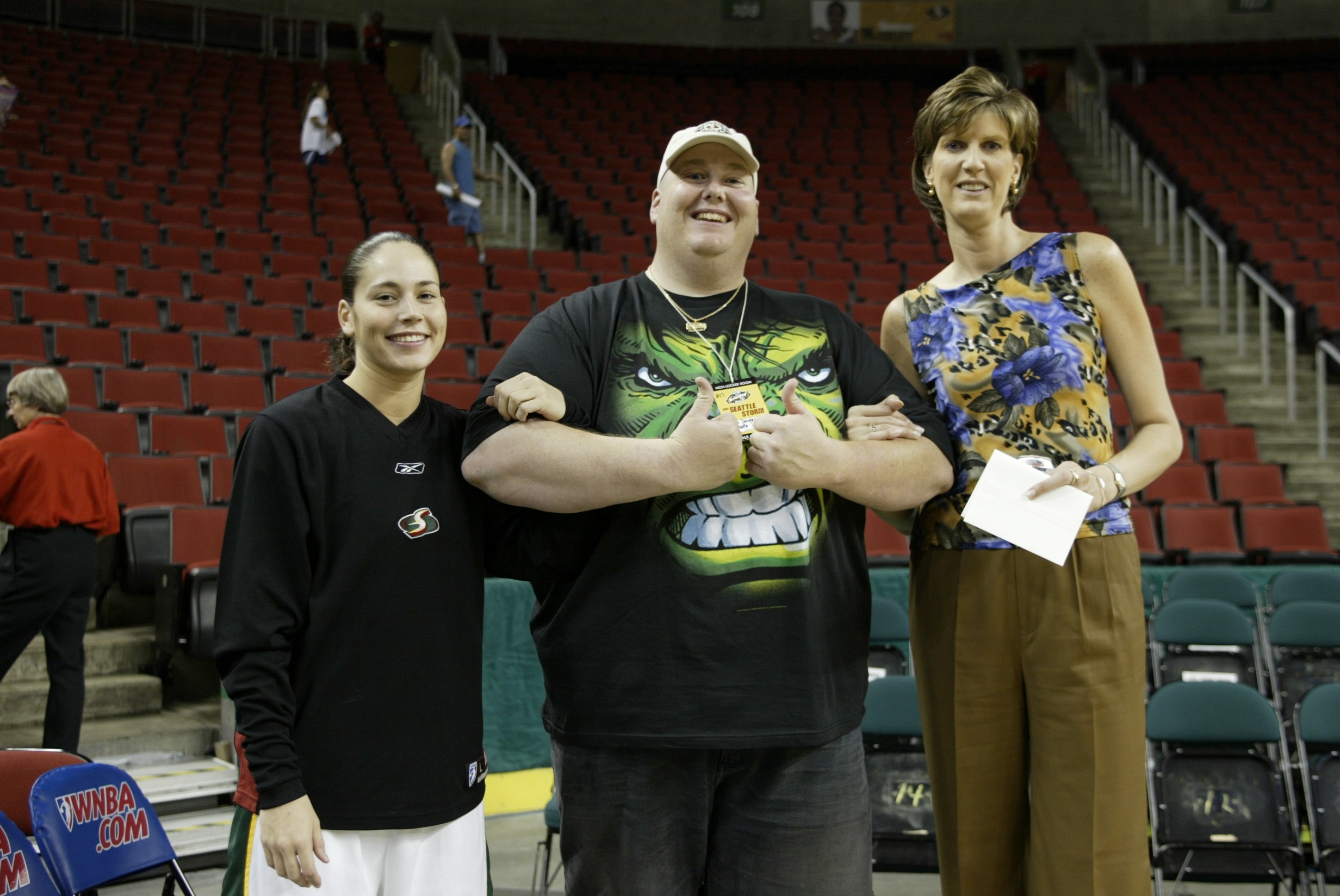 Big Lo, Sue Bird, and Coach Anne Donovan.
This is my view from my seat at the Storm games!!!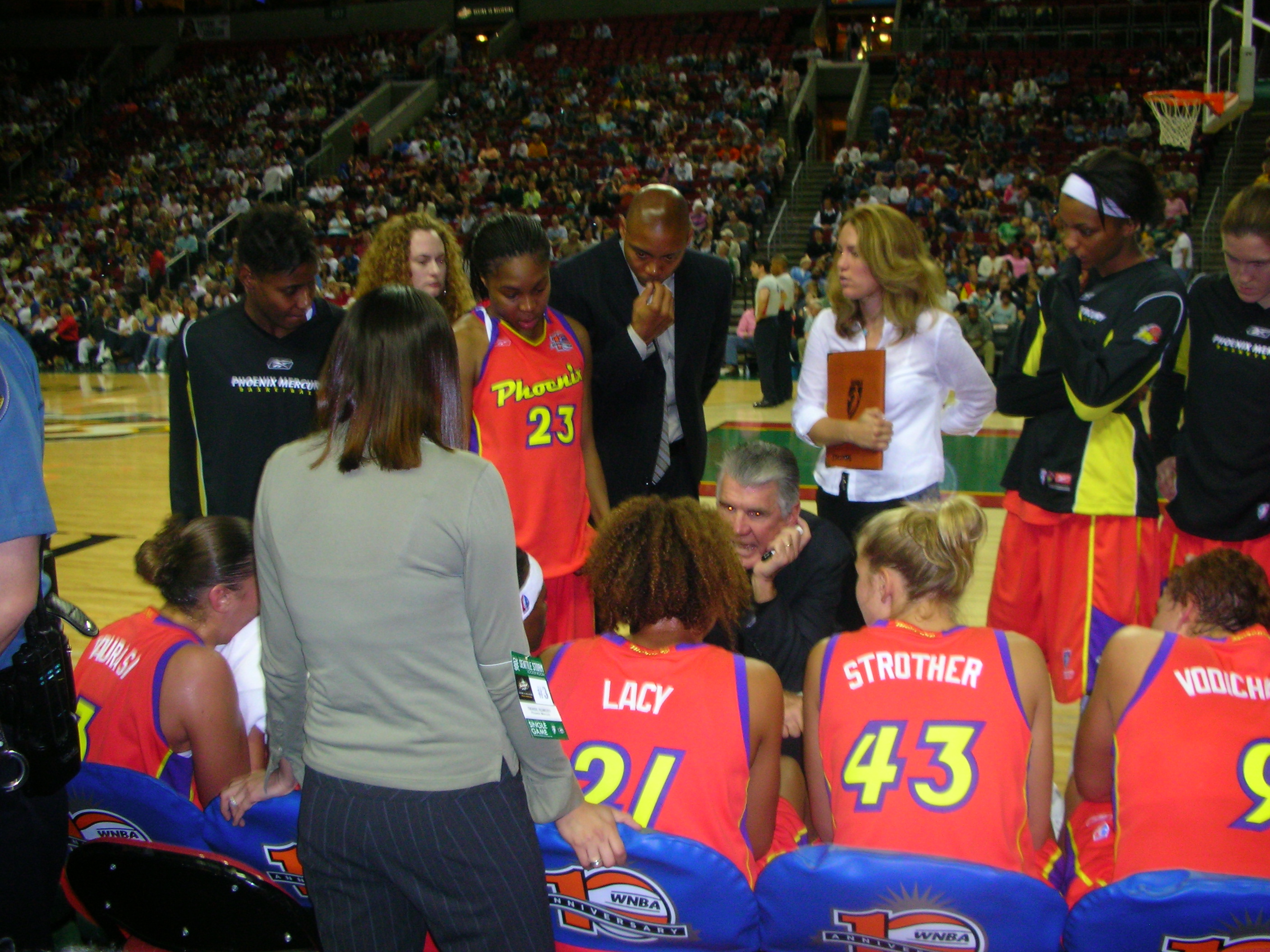 It's fun to heckle the other teams but only in a nice way!!
Hey Everyone, The Adia Barnes Foundation hosted its first ever Spring Bling party at Jillians. Wow,what a great time, and there were cool celebs there too!!!
Scott Padgett,Eric Piatkowski,Cuttino Mobley, Steve Francis,Bostjan Nachbar,Clarence Weatherspoon,and Mark Jackson (all from the Houston Rockets) Adrian Ross ( Cinncinatti Bengals) Cedric Woodard,Orlando Huff,Ken Lucas,Rocky Bernard,Brandon Mitchell,and Terreal Bierria(Seahawks),Riall Johnson(Cardinals), Ronald "Flip" Murray,Jerome James(Sonics),and the very beautiful Adia Barnes(Storm) and
Sara Racey-Tabrizi(UPN Top model).It was an awesome way to finish a gorgeous Easter Sunday.Thanks Adia!!
All proceeds collected benefit Adia's Dreams In Action's educational and athletic activities.Check out adiabarnes.org for info...
Have YOU seen her play???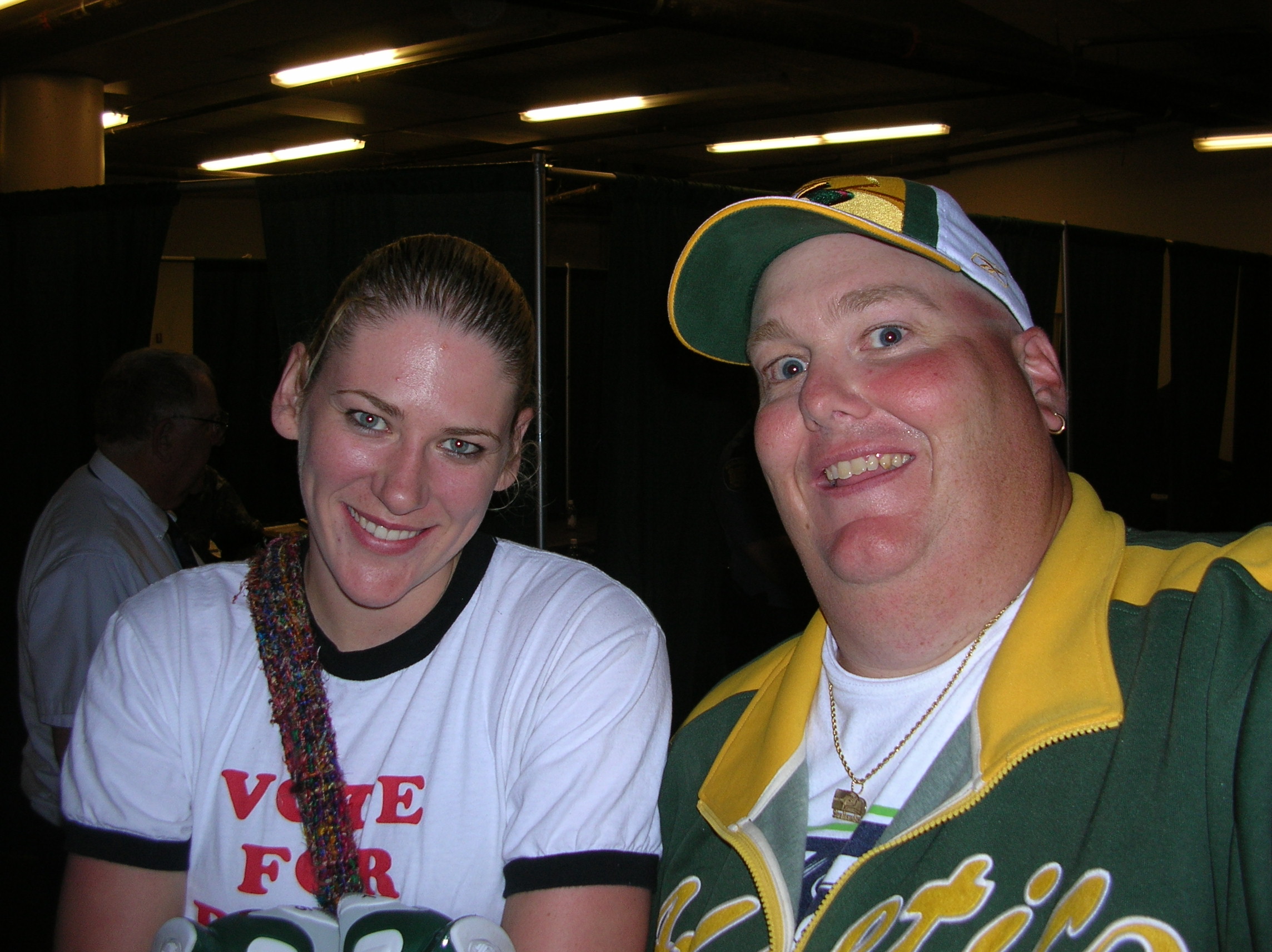 Big Lo and the WNBA M.V.P. Lauren Jackson