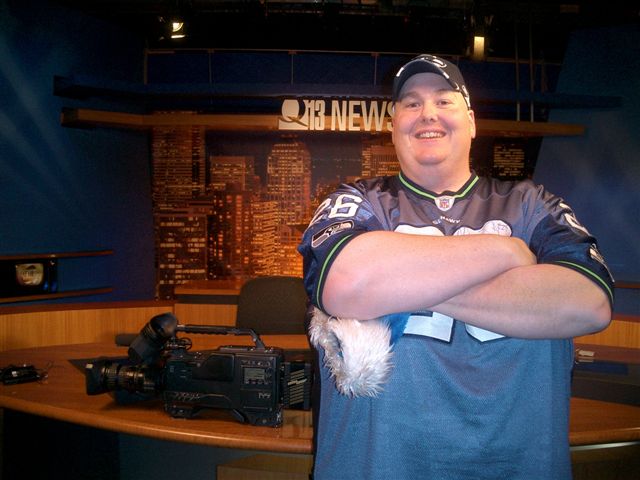 Big Lo Seattle's BIGGEST Sportsfan on the set live doing Q-it up sports on Q-13
Here I might put an action shot I took at a game.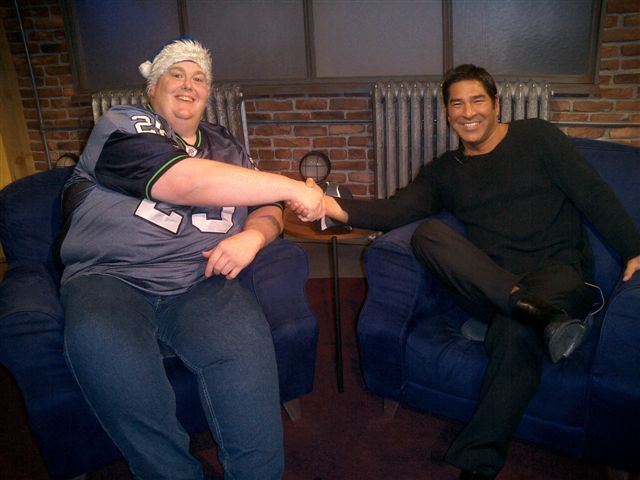 Me and Dan Devone Q n It up
Here I might describe taking this picture.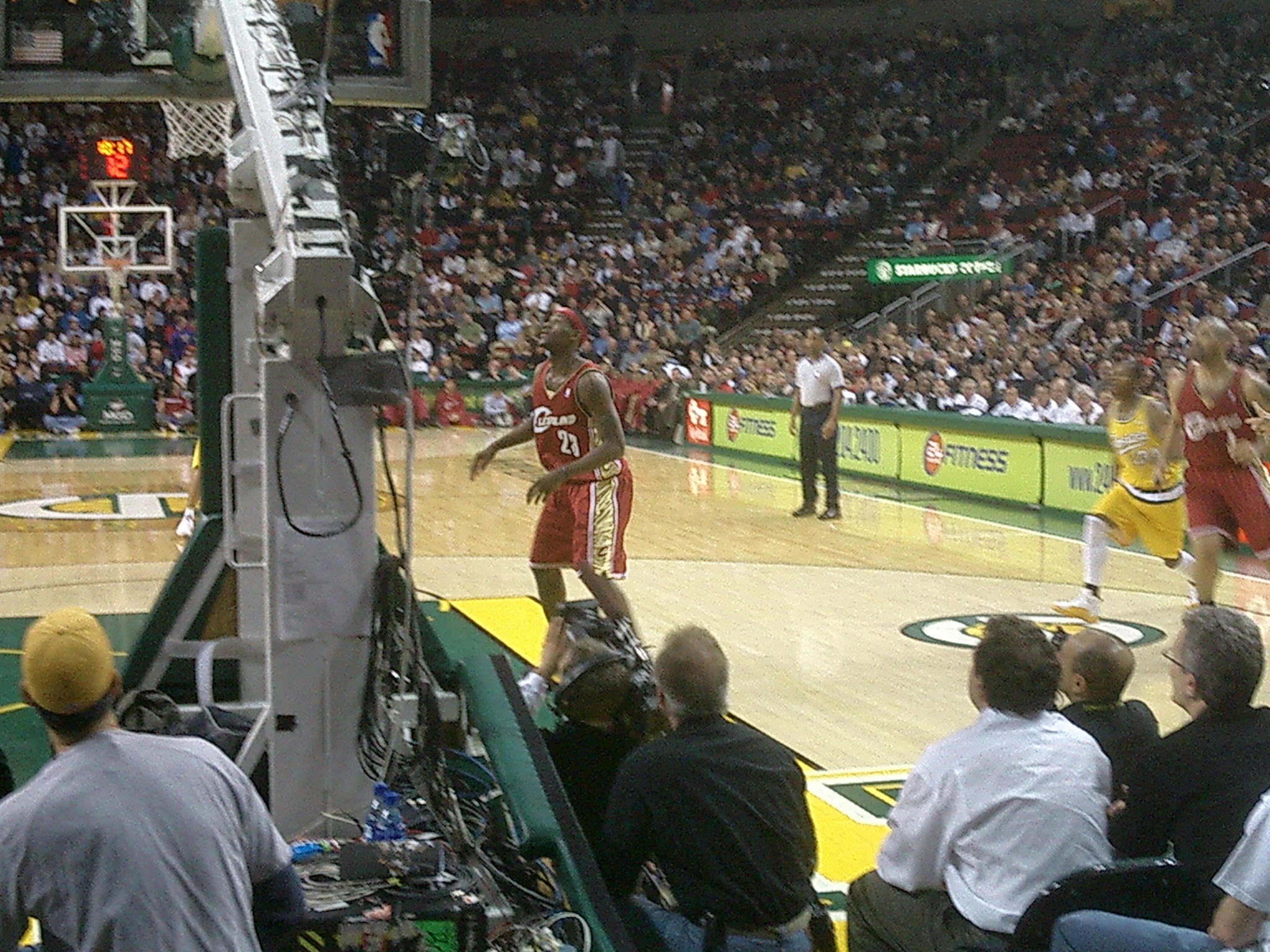 Lebron James' first Key Arena game.I know his agent Aaron Goodwin he introduced us. R.O.Y. you bet!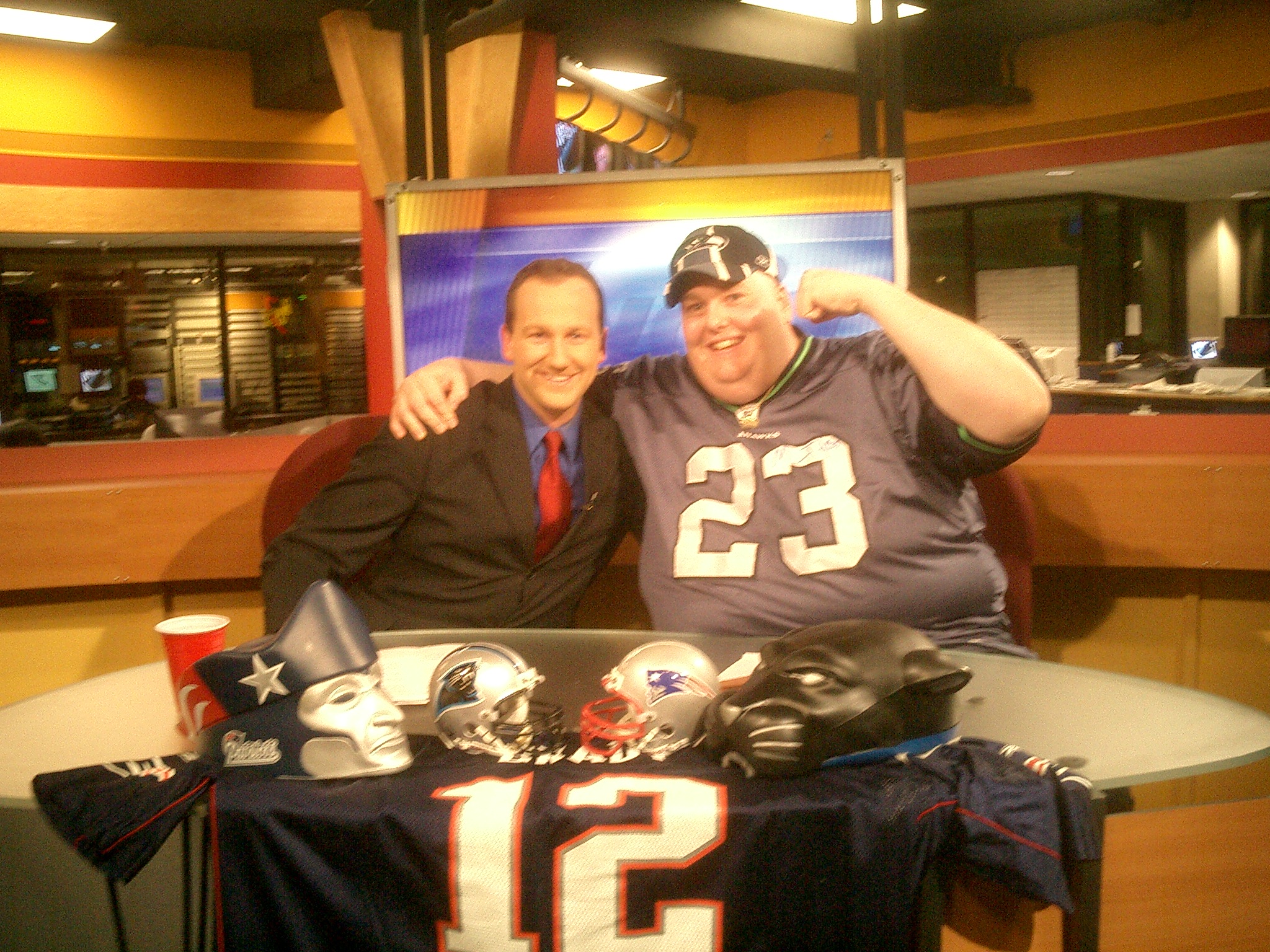 On the set with Chris Egan of N.W.C.N. sports tonight doing the Superbowl show
I've made several appearances on local and national news and entertainment shows as "Seattle's BIGGEST Sportsfan".Such as The Best Damn Sports Show Period, Fox Sports Northwest Sports report, N.w.c.n.'s / Paul Silvi's Northwest sports tonight,The Waterboys Sportshow,Q-it up sports with Dan Devone,as well as every local news channel in town and national sydicates.It's a lot of fun and my loyalty to the teams is worth the effort. Soon I'm going to put an online museum up on my site so you can see my memorabilia collection so be sure to check back soon!!!! I LOVE Seattle Sports...
P.S. Email John Curley at King5's evening magazine and ask him to do a Big Lo story (He claims he has but wouldn't I have been there to do it??!!)Thank you, Lo.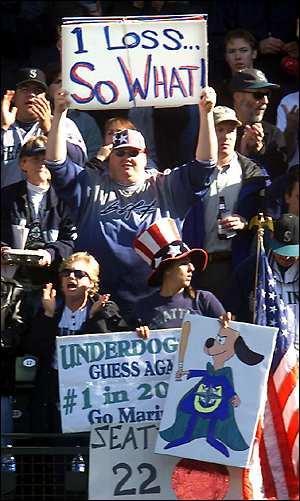 I get a lot of media. I know I go to more games than anyone in town I do the Seahawks,Sonics,Mariners,Storm,and occasionally Sounders and Huskies .This is a shot of me at the Mariners /Cleveland A.L.D.S. 2001. I never give up on my teams. I am Seattle's BIGGEST Sportsfan!!!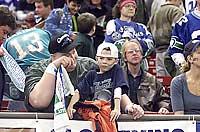 Big Lo and nephew Steffen the last two fans on the front page of the Times in the Kingdome.