In the last 13 years I've missed 4(count 'em) 4 Sonics games,due to being in the hospital for 18 days.My first Sonic game ticket stub that I have is from April of 1974,I was 8 years old.So I've been a fan for awhile!!!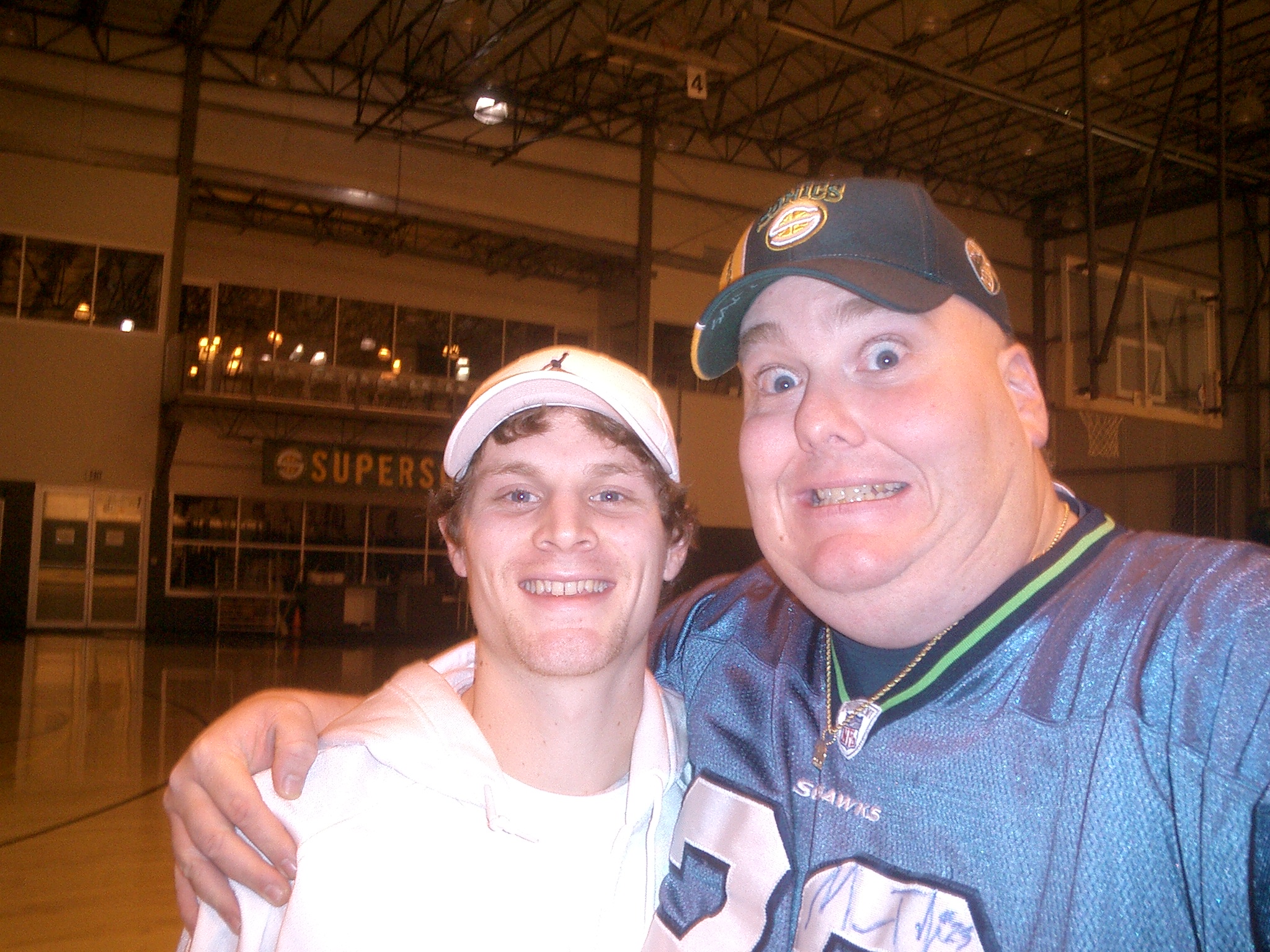 Lo and Hot Hand Luke(He's a magician on the court!!)
Luke is a fun player to watch.I'm sure it's hard for him not getting much playing time but that will come he's an amazing player and I'm positive he WILL have a Key roll in the Sonics' future. Hang in there LUKE and God Bless You.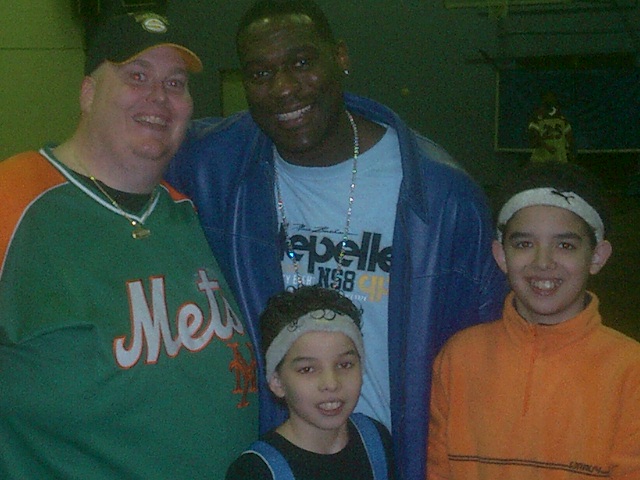 Big Lo my nephews(Steffen and Michael) and Shawn "The Reignman" Kemp
I'm a coach for The Boys and Girls Club in Ballard,and 2 weeks ago we were playing in a Rotary league and who walks in??? Shawn Kemp!! Shaun gave me a BIG hug and said how he misses my enthusiasm and love of the game.Every couple games I'd bring out an umbrella with a different "Reignman" saying on it.He said his favorite umbrella was the one that had holes in it and said Can't stop "Reignman". With Shawn and Gary Payton on our team we were spoiled.I miss them, but I Love the team we've got... GO SONICS !!!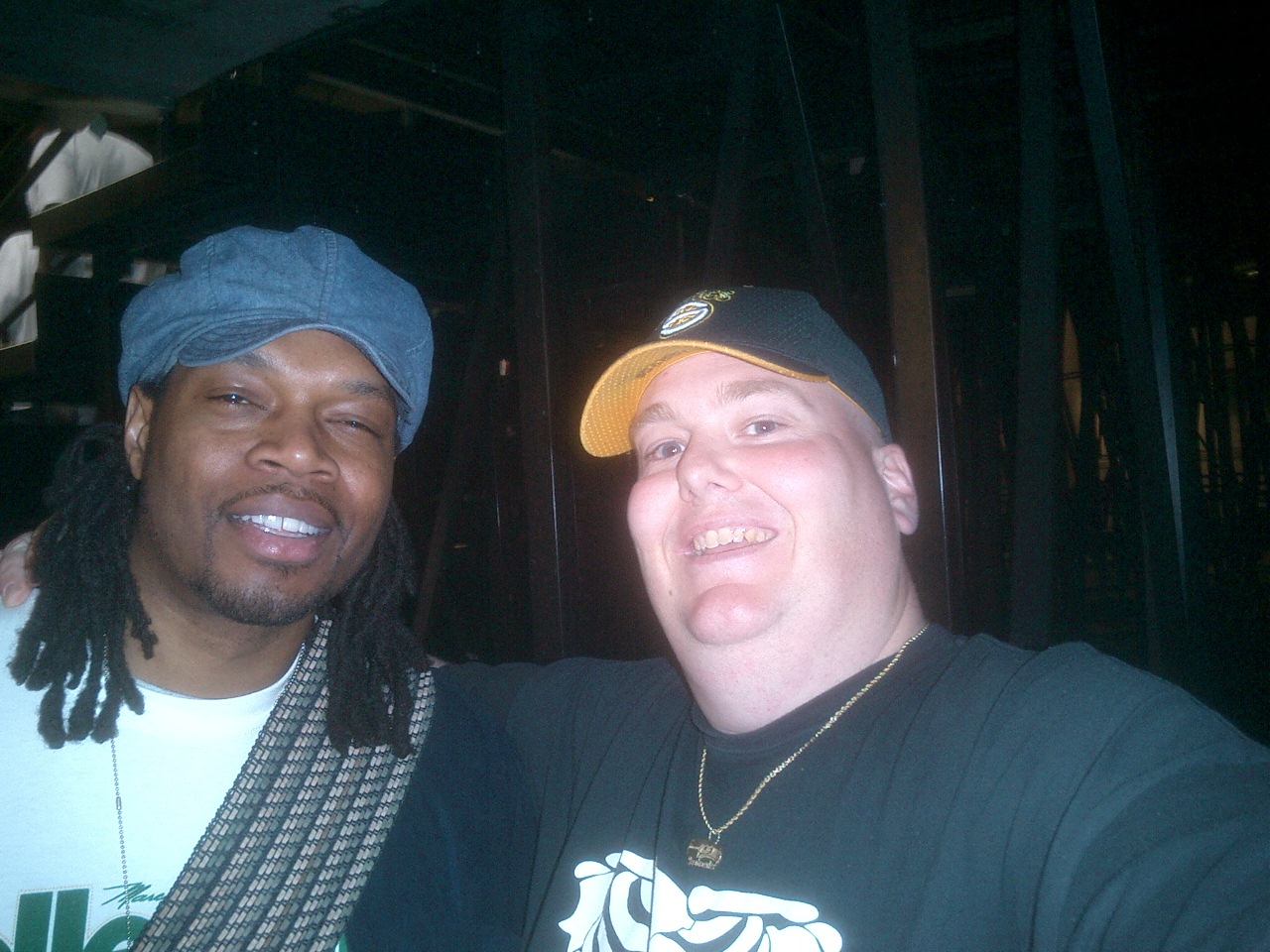 Big Lo and Sam "Big Smooth" Perkins.He gave me the knickname "Big Lo"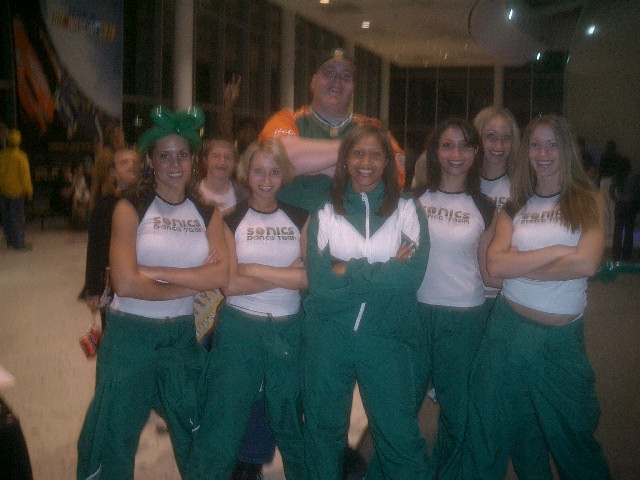 Big Lo and The prettiest dance team in the N.B.A.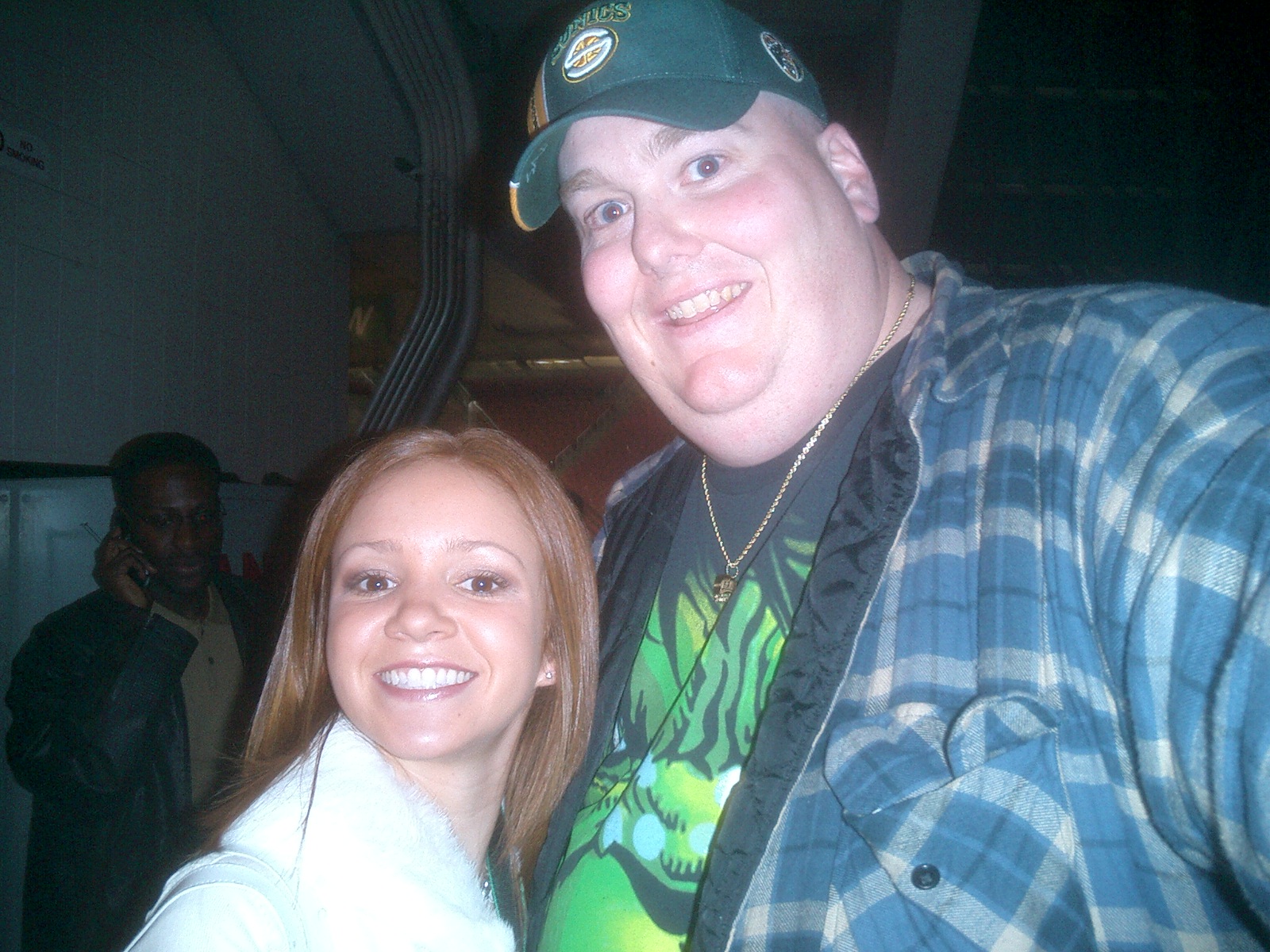 Me and Amanda from the Dance Team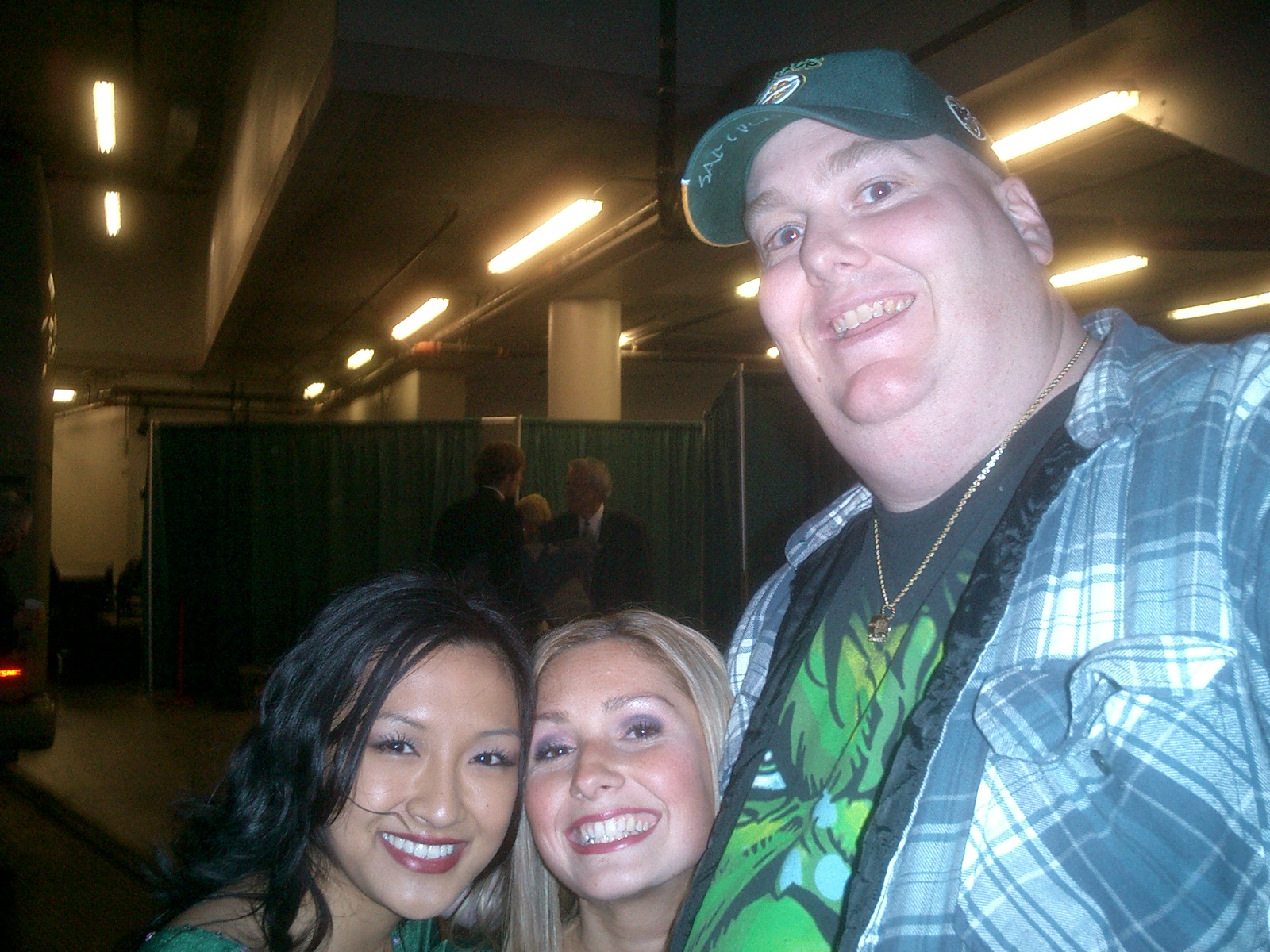 Annlee, Ali, and me!!!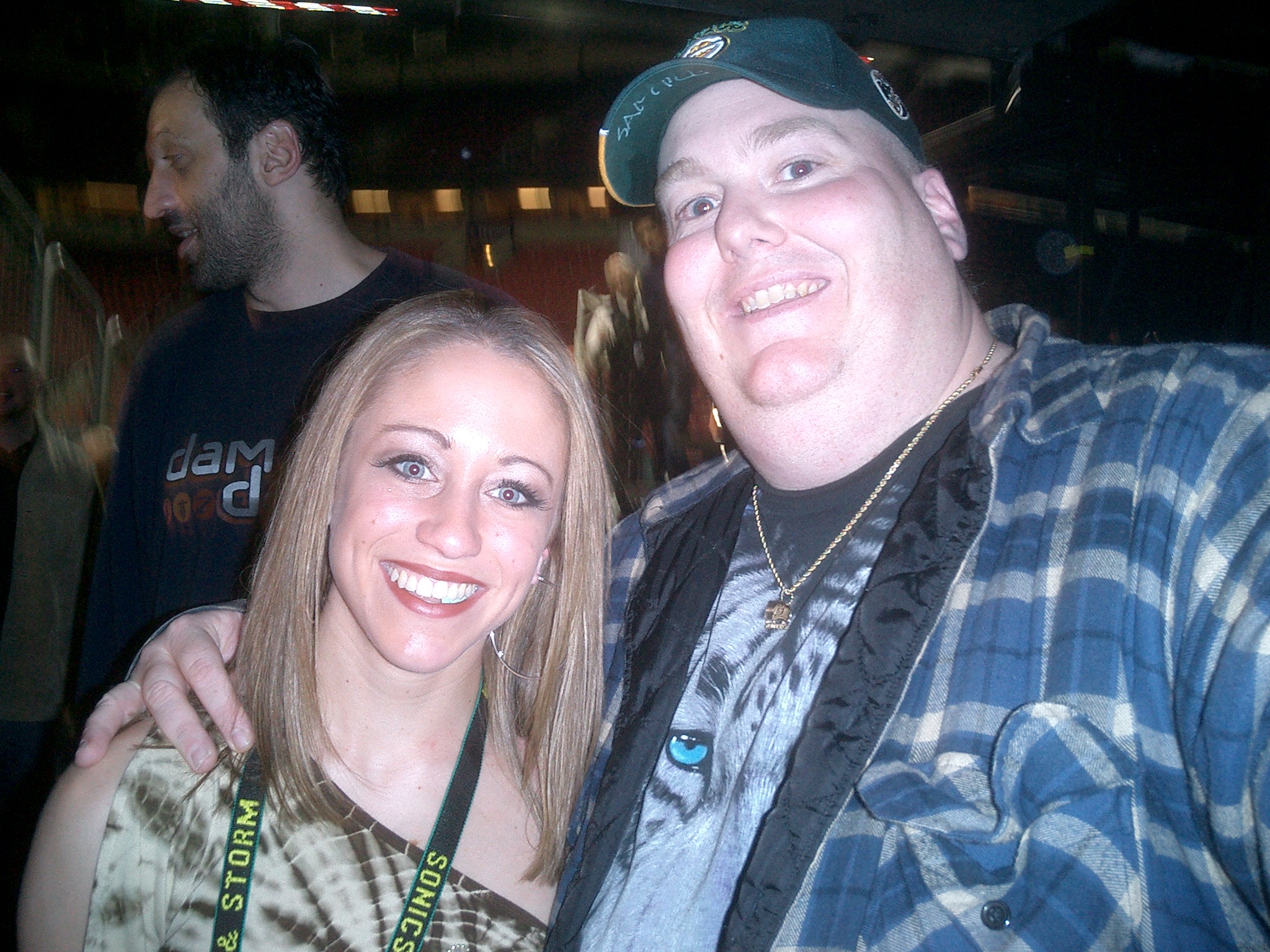 Kelli an Big Lo
Not many people know it but, the Sonics Dance Team is more than just a bunch of PRETTY faces.They get out in the community and do an awful lot for people. For instance last December I was asked by King5 to make an appearance in Tacoma for the Hometeam Harvest, which is King5's yearly food drive they do,and who was out there FREEZING with us, members of the Dance Team.It was very cold but we had fun and made smiles!!! Thanks to all who helped and supported. You Go Girls !!!